Conference Venue
---
The conference will be held at Paradise Hotel Busan, with a panorama view of the scenic beauty of Haeundae Beach, which is a five-star hotel in Busan with 532 guest rooms. With stylish and cozy rooms, a high-end ocean spa and Korea's first luxury all-day dining restaurant, the hotel is ideal for every guest, whether for business or pleasure. For further details on Paradise Hotel Busan, please visit the following webpage: https://www.busanparadisehotel.co.kr/front
Floor plan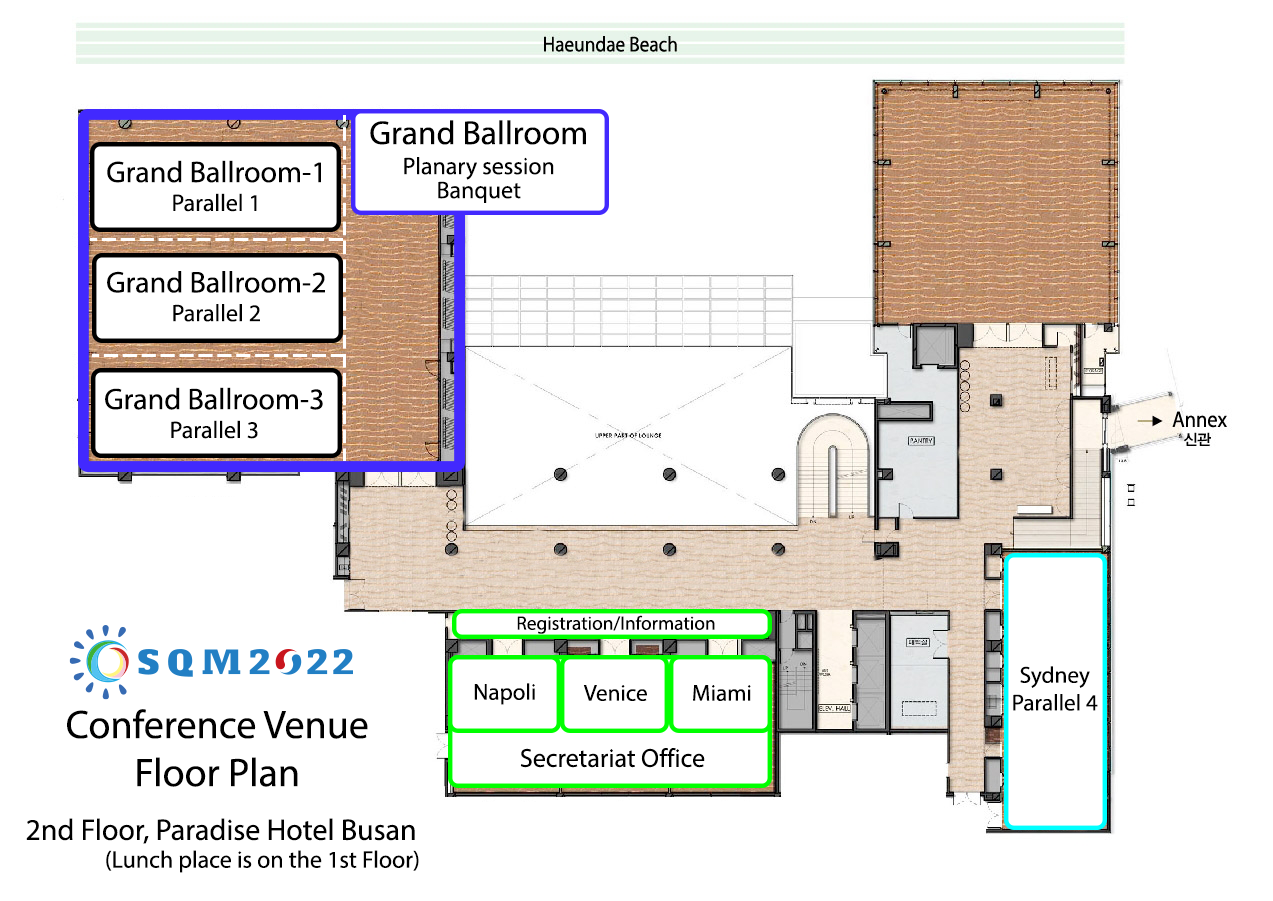 Places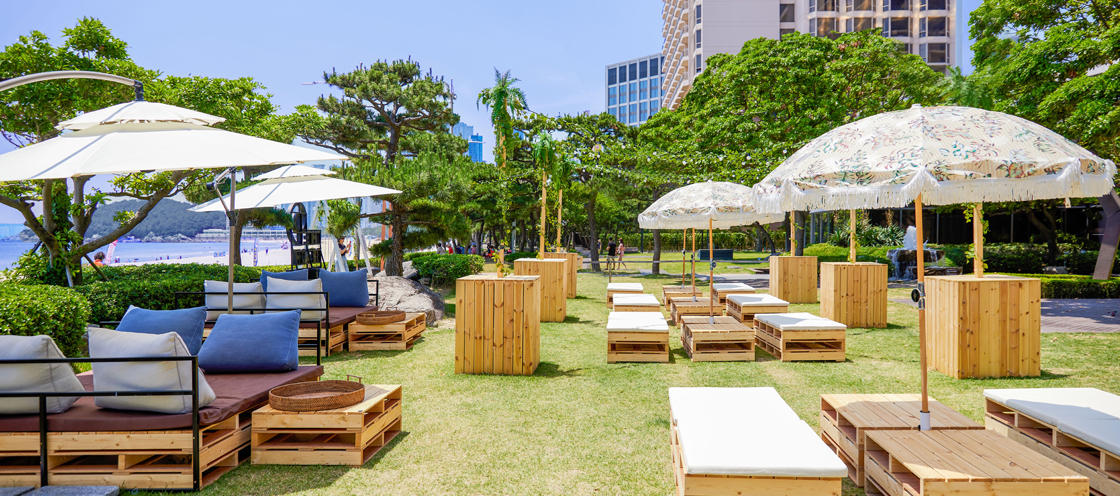 Paradise's outdoor garden is with the Haeundae Beach and green landscaping. It offers memories of a summer night with a new concept for each season.
Grand Ballroom (Planary & Parallel sessions, Banquet)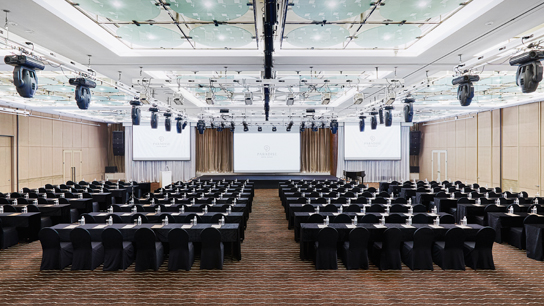 The Grand Ballroom is for large-scale international conferences, banquets, and splendid weddings, representing Paradise Hotel Busan. The full-glass windows of its three sides may be opened during the second part of the wedding ceremony, offering spectacular views of beautiful Haeundae.
Sydney Room (Parallel session)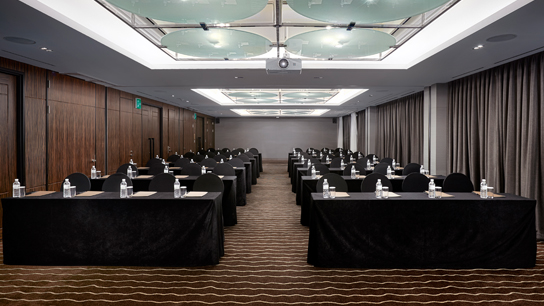 This room is suitable for important meetings and seminars with dignity and formality. The room can be divided into three sections depending on the nature of the event. Extra-detailed, individualized services are one of the features this room can offer.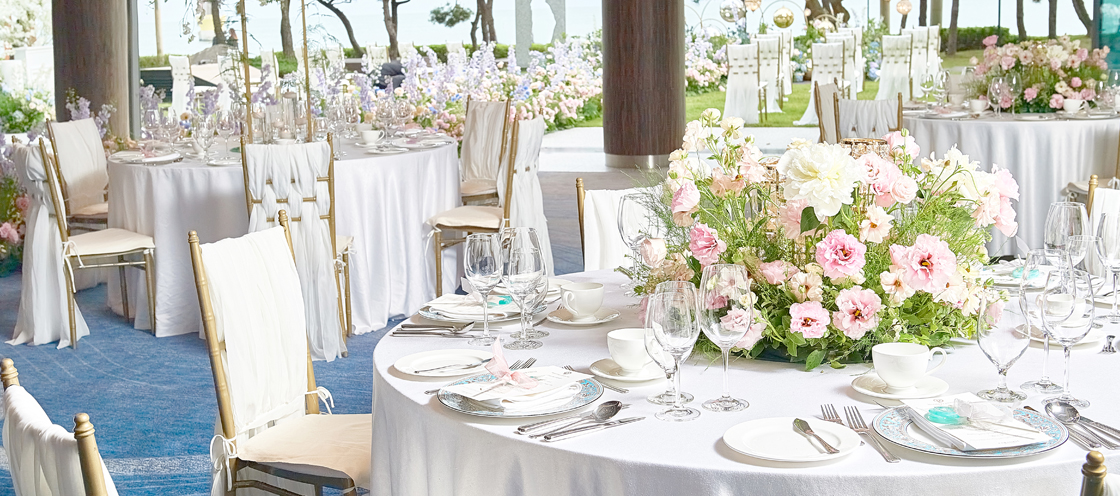 It is a medium-sized banquet hall boasting a beautiful view of the Haeundae Sea, with three-sided full-glass windows. It is also equipped with advanced devices such as various LED lights and large screens. Depending on the event, such as seminars or conventions, the room can offer a professional and luxurious ambiance.